I hope that you all had a lovely mother's day weekend!
I thought that I would share this video on preparing tea using loose leaves.
Enjoy!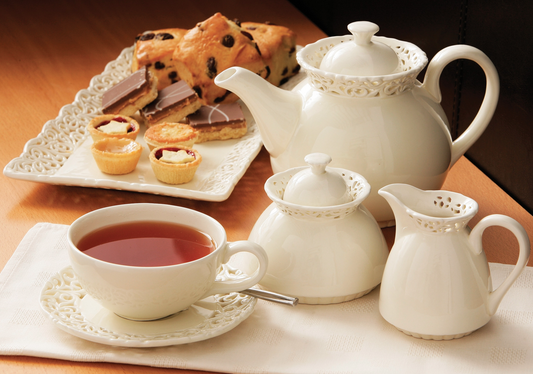 1. Fill your kettle with fresh water.
2. Warm the teapot with freshly boiled water, just as it comes to the boil. Swirl and tip out before adding the leaves.
3. Add a teaspoon for each guest + 1 for the pot.
4. Add water just below boiling temperature into the teapot and let stand for 3 minutes (or as indicated on tea package instructions).
5. Pour milk or cream into cups first as this prevents cracks in your china.
6. Pour tea using a strainer to catch any stray leaves.