When choosing red lipsticks I usually gravitate towards the deep, dark reds or the bright reds.
I saw Lancome's Sugared Maple lipstick on a friend of mine (she's Irish with beautiful pale skin, dark green eyes and dark hair with subtle warm tints) and I've always how the color will look on me.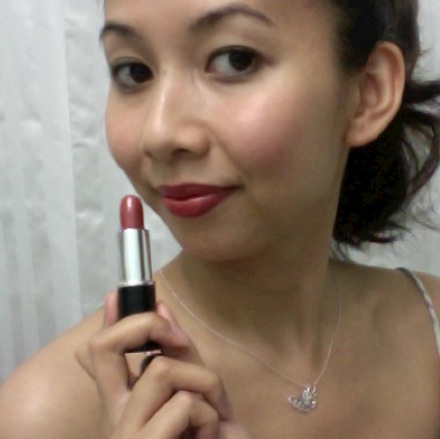 The colour has a warm undertone that is subtle, a good red color to wear to work. It is luscious and creamy with a nice sheen. Since I am darker it stood out a lot less on me compared to my friend. She usually wore one layer and I did about three. I think that it is a pretty colour and will work for anyone who looks good in warm shades.